2020 Honda Civic vs 2020 Nissan Sentra near Macon GA

View Inventory
Vehicle Overview
Honda introduced the Civic in 1972, and this compact car has transformed impressively across 10 generations and maintained consistent popularity over the years. Nissan released the Sentra a decade later, and these two models have competed directly against each other since that time. Given the exceptional and justified popularity of these two models, a direct comparison of the 2020 Honda Civic vs 2020 Nissan Sentra is a crucial next step in your hunt for a new car.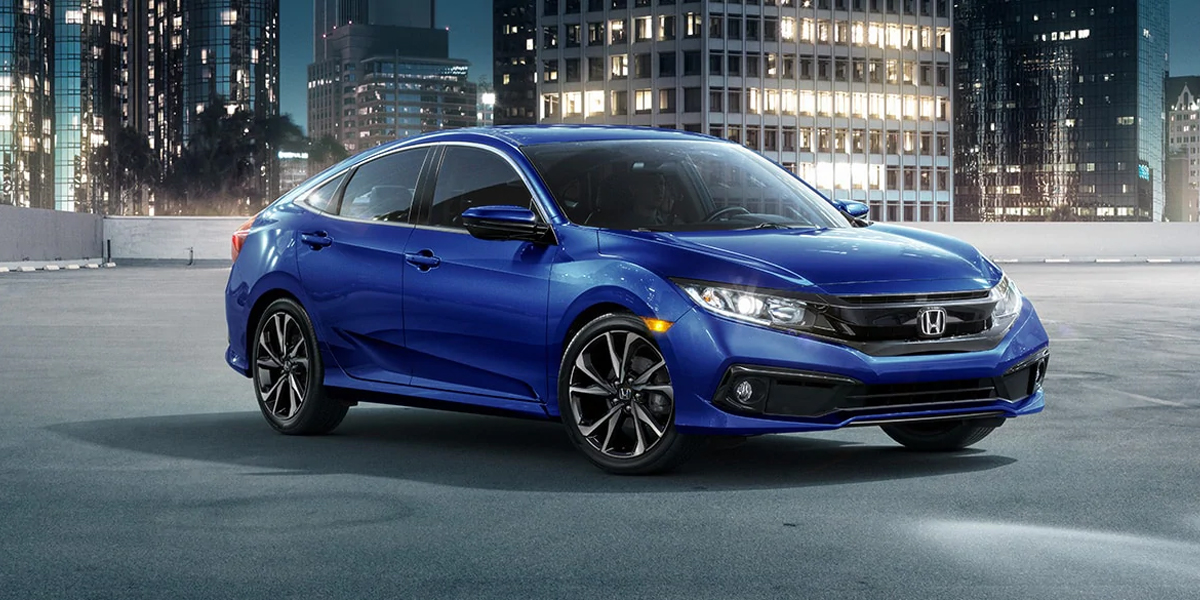 Exterior - 2020 Honda Civic
With a quick glance at these cars, you may assume that their styles are almost identical. When you lock your gaze on them for a few minutes, however, their impressive differences are clearly seen. The 2020 Honda Civic has flawless flow across its curved profile and statement-making hood. The side definition lines roll up over the front fenders to highlight the Civic's prowess, and these lines straighten at an angle over the side doors before arching slightly over the rear fenders. The Civic has metallic accents around the foglamps, multi-elemental headlights, heated side mirrors with powered functionality, remote entry and other equipment. The 2020 Nissan Sentra has a sharp nose with strong definition from front to rear. These defined lines have a slight angle and remain straight. The roof angles more sharply toward the trunk, and this creates a small ledge on the trick lid. In addition, some of the Sentra's current trims have a black roof.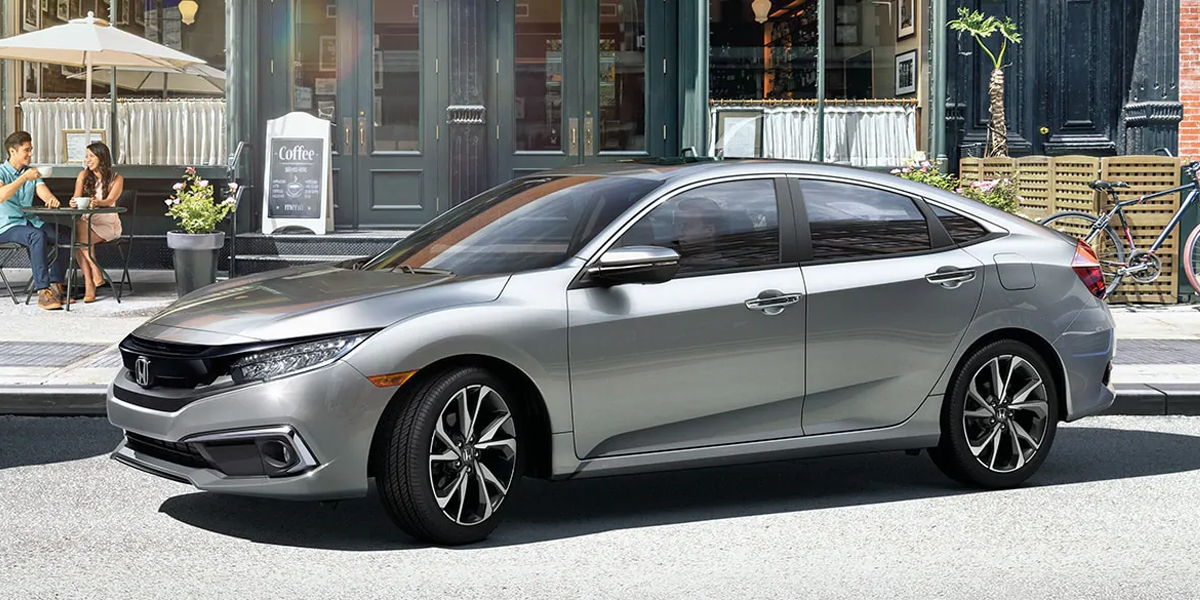 Interior - 2020 Honda Civic near Macon
Your review of the 2020 Civic and the 2020 Sentra continues when you open their doors and compare the interiors. The Honda Civic has a well-designed dashboard with long, elegant lines that directly flow into the defined center stack. This stack protrudes slightly above the rest of the dashboard, and it also crops outward. The Civic's interior equipment could include a leather-wrapped gear shifter, heated front seats, a leather steering wheel with heat, Apple CarPlay, Android Auto, leather material throughout the cabin, a moonroof, a push-button ignition, a navigation system and several other items that you can fully appreciate as you make your way through town. The 2020 Nissan Sentra takes a different approach with its design. The dashboard rolls outward as it approaches the center stack, so this stack is mounted in front of the rest of the dashboard. The color display screen sits above the stack and over three rounded air vents. Items that could be in some Sentra trims for 2020 are cloth material, a push-button ignition, a sound system, power windows, a climate control system, USB ports and a few other preferred items.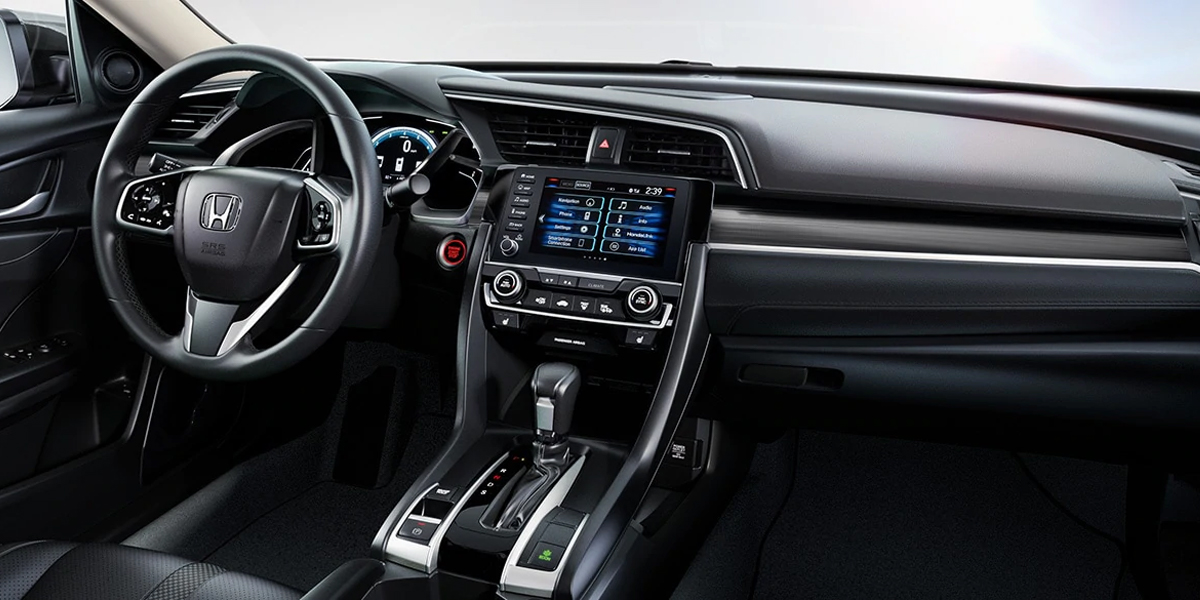 Performance - Honda Civic specs near Macon
The significant differences in their performance capabilities also deserve your attention. Two of the five trims for the 2020 Honda Civic receive 158 horsepower from a I4 gas engine connected to an auto or manual transmission. The top three trims are equipped with a turbo I4 engine and a continuously variable transmission, and these trims receive 174 horsepower. Equipment connected to these powertrains include hill start assist, power steering remote engine start, paddle shifters, stabilizer bars, anti-locking brakes and other items. The 2020 Sentra carries the same 2.0-liter gas engine across all trims. This powertrain produces 149 horsepower with a continuously variable transmission and front-wheel drive.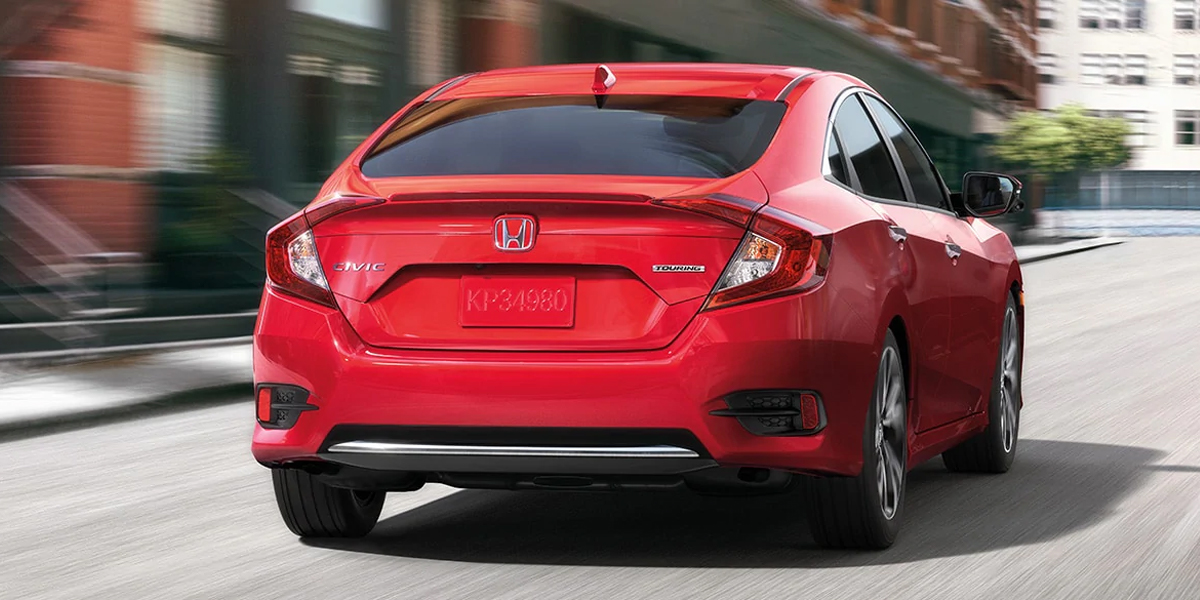 Safety - Honda Civic specs near Macon GA
Safety capabilities of the 2020 Honda Civic vs 2020 Nissan Sentra are also excitingly different. The Civic for 2020 carries most of the same passive, active and assistive features for all trims, so you can feel confident on the road regardless of the specific Civic that you decide to take home. These features range from airbags and a tire pressure monitor to road departure mitigation, collision mitigation braking, a blind spot monitor and more. The Sentra's most advanced safety features, on the other hand, are only available with select trims. Some of the Sentra's safety equipment includes anti-locking brakes, a tire pressure monitor, cruise control, auto braking and others.
Contact Us Today - 2020 Honda Civic dealer
Our Hughes Honda associates serving Macon Milledgeville Warner Robins are available to help you finalize your research. You can continue your full review of the 2020 Honda Civic vs 2020 Nissan Sentra with a Civic test drive at our dealership. Our associates are awaiting your arrival and will be happy to show off our current inventory when you arrive.