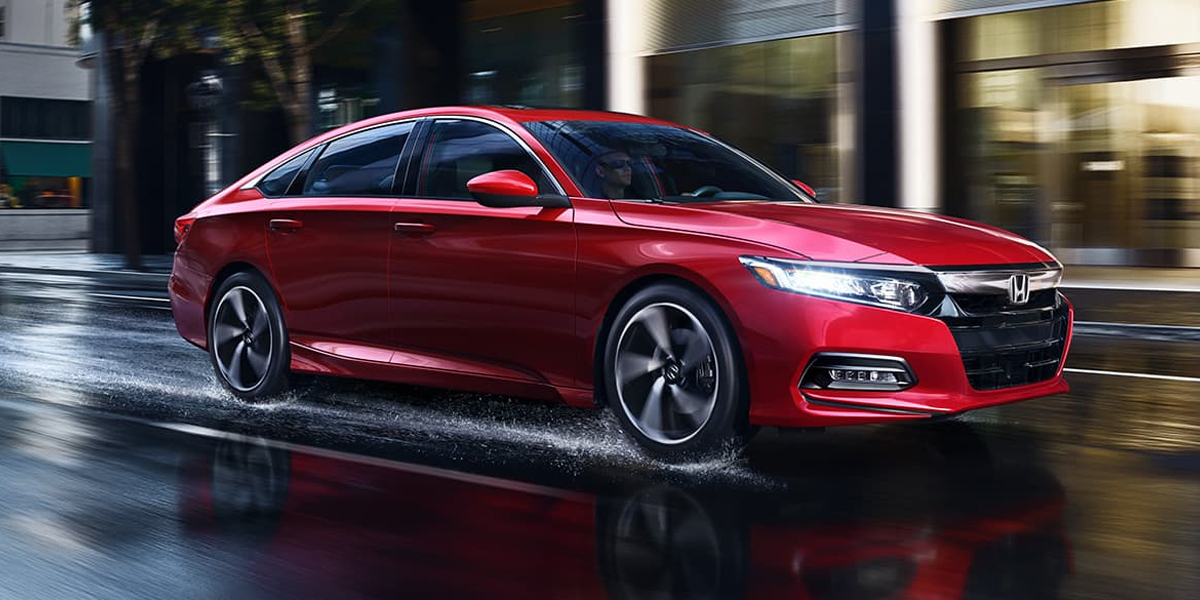 2020 Honda Accord is one of the most upscale cars near Macon GA
It's an interesting fact that few people associate the Accord with "upscale" features, but the 2020 Honda Accord actually is one of the most upscale cars on the market. You'll be shocked to discover just how much luxury you're working with on the higher trims of your Accord.
To give you an example of what we're talking about, we'd like to introduce you to the Accord Touring. It's elegance and refinement with a slant toward high technology and convenience. When you opt for the Touring, you get features like LED headlights with auto on/off, Side Mirrors with Reverse Gear Tilt-Down, and gorgeously soothing LED ambient interior lighting. Throw in high tech like wireless charging pad and head-up display, and you've got one of the most luxurious interiors in the industry.
Why do people overlook the potential elegance and luxury of the Accord? Well, we like to think of it as an affordable model, and people tend to associate affordability with cheapness. This couldn't be further from the truth. The high end Accord is a beautiful piece of automotive design, wrapped up with generous helpings of technology that will simplify your life and give it greater meaning (or at least connectivity).
The Accord is perfect for the independent individual or the connected family. You can go budget with a vehicle starting at under $25,000, or you can go all out and pay a little more for the good life. When you shop with us here at Hughes Honda, you give yourself a better chance to afford the good life. Let us help you get great financing terms on the brand new 2020 Accord.
Request more information on the 2020 Honda Accord